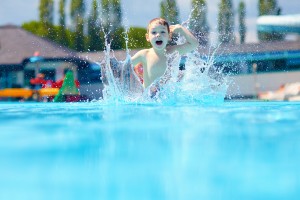 With the assistance of professional pool services Coral Springs, you can have your pool ready for spring in no time. Even though the Coral Springs area receives pleasant weather throughout most of the year, many homeowners choose to close their pool for the winter season. This involves a lot of work.
You need to partially drain the pool, clean your pool equipment, and put equipment away for the season. When spring arrives, you have to reverse the process. If this seems like a lot of work, then you might want to consider hiring professional pool services Coral Springs.
Remove and Store Your Pool Cover
The first step in opening your pool back up for the season is to remove and stored in a dry environment. You do not want the cover gaining mildew or mold.
After dealing with the pool cover, you can begin returning the water level to normal heights. As the water fills, you can use a pool skimmer or net to begin removing debris. At this point, your pool equipment is not yet set up. Removing as much debris before installing the filter will help prevent any blockage.
Install Your Pool Equpiment and Test the Water
The next steps are where many homeowners may want to consider hiring professional pool services Coral Springs. You will have to properly install your pool equipment and water testing over the winter.
If you need help with any aspect of preparing your pool for use this spring, get on the phone and your family can enjoy the water.